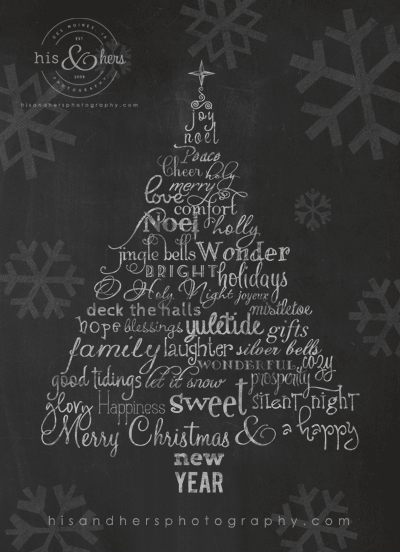 I know, I know. It's **July**. Don't shoot the messenger!
Hanukkah starts Tues, Dec. 16th and runs through Wed, Dec. 24th, 2014.
Christmas is Thurs, Dec. 25th.
His & Hers is closed Mon, Dec 15 – Sun, Jan 4th in observation and celebration of the holidays.
The following are the H&H deadlines to guarantee print or product delivery by Dec. 15.
Portrait sessions must be completed by Sat. Nov 1.
Frame orders are due Wed October 15th, including ornament frames.
Wonder Albums are due Wed October 8th.
Keepsake Albums are due Sat, November 15th.
The last day to order holiday cards is Friday, Nov 21. You may order after this date, but we cannot guarantee holiday delivery.
Print orders are due Mon Dec. 1.
Any order placed after the dates above may arrive to the studio after Dec. 15 and will be available for pickup starting Monday, Jan 5.