Darcy and Randy are known for capturing moments, candids, and family connection. Please take a moment to check out the artists' portfolio so you can get an idea of the style of images we create and so you know what to expect in your own gallery: http://hisandhersphotography.com/portfolio/family-portraits/. We book a very limited number of families per year to allow room on our calendar for our speciality sessions such a maternity, baby, and senior portraits.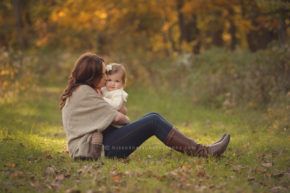 Family Portraits:
All sessions held outdoors and take advantage of Iowa's changing landscapes.
Sessions photographed 1-2 hours before sunset.
Season is typically May – October; additional sessions added as mild weather permits.
Session is for immediate nuclear family.
Please stick to small children's usual napping, eating and bedtimes.
Spring Bloom and Snow Sessions have a wait list and scheduled when Mother Nature is ready. Plan ahead!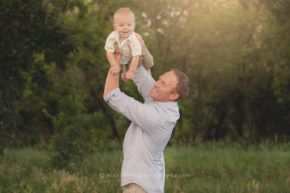 If we've already filled family sessions when you inquire, we'd love for you to consider a child or sibling session with H&H. Child sessions are photographed by Darcy, while family sessions include both Randy and Darcy. Learn more about those sessions here: Child Photographer
Investment:
$250 for 2-5 immediate family members (+$25/each additional member) Creative Fee is a retainer that reserves your date, covers your session, the time and talent of the photographer, as well as fine-art editing and retouching of 25 images in your gallery. Creative Fee does not include any prints or products.
Canvas art, albums, announcement cards, gift prints, wall prints, boutique framing, and digital collections are all available. Prints start at $48.
Because we only accept a limited number of commissions, we have a $400 minimum product commitment. Families may invest $400 – $7000 on portraits, but we keep our courtesy minimum low to remain accessible to all budgets.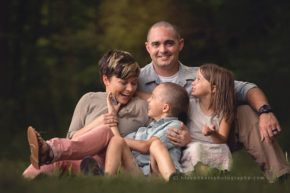 Viewing and Ordering:
About 3-4 weeks after your session, we invite you back to the studio to see your images. You will see your gallery of beautifully edited images, as well as all the gorgeous products available to you. Your order will be placed at this Viewing & Ordering Session, and we will let you know when you can anticipate your products to arrive. Typical turn around time is about 7-10 business days for prints, longer for specialty items such as albums and frames.
Style and Wardrobe:
Many consider this the most stressful part. No worries. We'll help! We love to be part of styling and we will send you tips and guidelines for what to wear. Nature-cohesive color plays an important role in our style. Take a peek at the artists' portfolio to see how the artists use color to create images for you. Once you are on the calendar, we will work with you to help you create a look you love for your walls, for gifts, and for family keepsakes.
Available Products: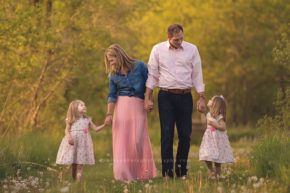 Getting real, beautiful images of your loved ones on the wall is something that is important in our own home, and we know it's important to our clients as well. We have scoured available vendors and discovered products that we're proud to show in our studio, home, gift to love ones, and we believe you'll love them as well. We offer swoon-worthy wall prints, gift prints, albums, canvases, custom frames, and holiday cards. While digital collections are available, we are artists and our goal is to provide artwork; we can't wait to show you all the gorgeous products!
We know sharing online is important to you, which is why we gift web-sharing images of the artwork you purchase as gift prints or wall portraits for you to share on social media. There is no charge for these web-sharing images – it's just a courtesy we provide so your loved ones can see your favorite portraits. Copyrights of our artwork remain with the artist. Our artwork may not be scanned, photographed, screen captured, edited, cropped, manipulated, altered, sold, or used without our written permission. This is our livelihood; we appreciate your integrity.
Ready to book your family portraits?
Wonderful! We'd love to be part of capturing your family's ages and stages! Please contact us to start planning your family's session.
Thanks for considering His & Hers. It's a privilege to be part of your memories.
Warmly,
Darcy & Randy