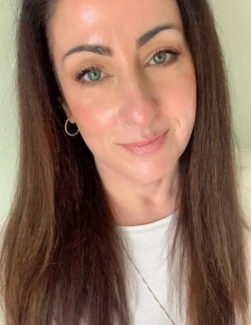 Hi, I'm Darcy and I'm based in the Rockford, Illinois area. I recently moved to Northern Illinois from the Des Moines, Iowa area and I'm so excited to expand my network. I've been a photographer for over 13 years capturing expecting mothers, babies, and their families. I love creating and capturing your memories as forever keepsakes.
I believe our photos are meaningful to our families… the kind of photographs you laugh and reminisce and cry nostalgically about in 20 years. Your tribe. Your loved ones. But, in order to have those moments for the future, we must capture them now. Babies never keep.
This generation is the most photographed generation in history, but with so little to show for it in the spaces we occupy most… our homes, workplaces, and loved ones' homes. Our phones capture moments, social media may see our highlights, but when Facebook and Instagram disappear, what will we have left to show? Our clients answer that with confidence.
I believe in and specialize in creating real, tangible artwork. With so many beautiful options to display your photos, you'll be able to proudly share your growing family. No more waiting for "one day…" to finally print those photos. I am here to help you.
Meet the Artist
– Naperville, IL native
– Univ of Iowa grad
– lived in Italy and wandered the globe with a backpack and Eurorail pass after college
– painter, knitter, voracious reader
– volunteers in animal rescue
– kindle + coffee addict, believes those two go better together
My mission is to capture your best moments with the enthusiasm, service, trustworthiness, and expertise I wish for my own family. It's more than just some family photos to me and my clients. It's our history and our stories and our tribe captured timelessly in beautiful heirloom keepsakes. Let's start planning your session.
Equity Statement
I believe in the beauty and strength of a diverse culture. Your family is celebrated here – no matter your color, ability, sexual orientation or gender identification, religion, differences, or how you define your family. Please let me know how I can accommodate your family's needs to create and capture something truly special. I would love to be your photographer.
PRIVACY POLICY
His & Hers Photography and Design is a fully-insured LLC.
Your information will not be shared, sold, traded, or disclosed with any party.
Site stat counter will collect anonymous information such as which browser you use and the number of visits this site receives each day. Your privacy is important to us!